How a good work culture influences our business
Full-time employment is defined as working at least 40 hours a week, so you might as well enjoy where you work, right? That is why Emelar feels that work culture is important, and it shapes our mission, values and overall vision.

Headquartered in Madison, Wisconsin — which was ironically voted the number one city in the U.S. with the best work-life balance — Emelar defines company culture as the idea of being in your ideal work environment while accomplishing a personal work/life balance: whatever that means is different based on the individual. Overall, we encourage our employees to do whatever they need to do to make sure that in the end, our clients are extremely happy.

Our company goals are very simple, clear and concise but still challenging. They are for one, to make our clients extremely happy and two, for us to achieve our billable targets.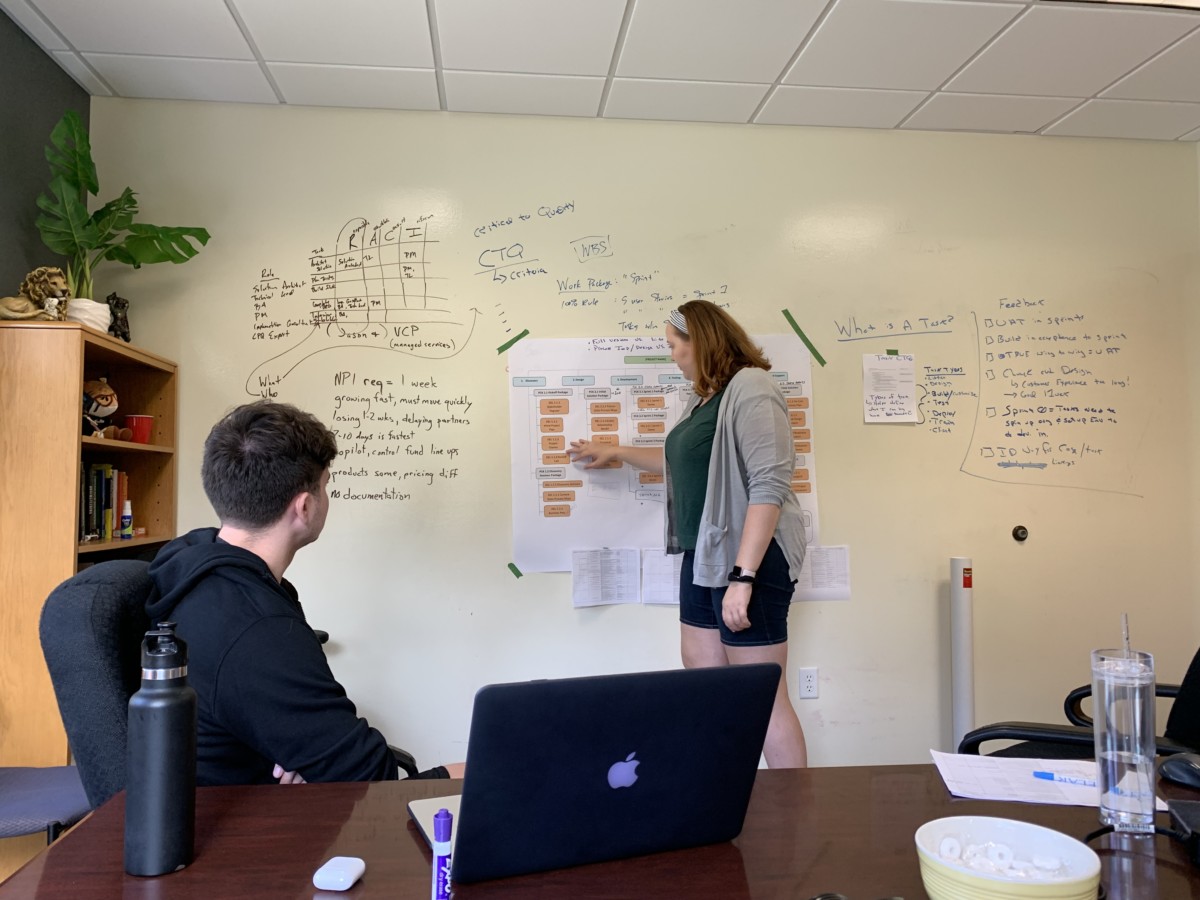 If you have ever taken a look at our Facebook page, you will see that we do a lot of cool things here at Emelar, such as partaking in a Trolley Pub through downtown Madison, going on work-cations, holding "Billable and Board Games" lunch hours every month and trying to escape Escape Rooms — just to name a few. You may wonder, though, how we get to do those things. Well, it is part of who we are, and these activities help us become better consultants.

Participating in and holding those culture-building activities help to make our values become a reality.

Now, a lot of companies hold values like our own, but how are they specifically practiced in the workplace on a day to day basis? At Emelar, here is how — and why — we do it:

First, before even becoming an Emelar employee, our interview process involves many steps — the first one being our culture screening. Our HR manager asks specific questions about the individual such as their hobbies and passions, in addition to what they are looking for in a career as well as their ideal work environment. If the answers don't align with our mission, vision, values and ethics they will not move on in our process. We are firm believers in getting the right people on the bus over filling a position.

Next, our company's mission is to build a community for autistic adults in the Madison, Wisconsin community, and we do this through Salesforce. If you want to know more, visit Our Why. We are not saying that every company should or even needs to have a vision like this, but working for something bigger than ourselves is what drives Emelar to become better.

We also have seven values that drive our hiring decisions for future family members as well as keep current employees accountable at all times.

Our values – why Culture plays a huge part in making these become a reality.

Trust– Trust is a key-value, and that's why it is listed as number one. We trust our coworkers to do their job so we can complete ours and vice versa. Additionally, by establishing, earning and keeping trust with our clients, it instills confidence in their Salesforce solution.

Respect– Everyone is different and that's what makes the world go round. As consultants, we are brought on by our clients not only because of our Salesforce expertise but also because of our different points of view. We embrace that mentality on all levels of operation, from consultants to leadership and our clients.

Honesty– This speaks for itself. At Emelar we believe that honesty is the best policy no matter what — even if the truth is difficult to say or hear. We are firm believers that things are never good or bad, they just are.

Positive collaboration- Teamwork makes the dream work! We are a very collaborative bunch that thrives on teamwork. Whether it be on work-related projects or at our team outings, we are always working together to guarantee the best outcomes for our team and clients.

Transparency– Transparency is a key value that works off of trust in the sense that you should always be truthful and open about what is happening, even if it is hard to talk about. An example of this at Emelar is during our all staff quarterly meetings. We take this time to talk about our financial performance, our client feedback, new updates and things to look forward to for the next quarter. Even if there are instances in those situations that are not sunshine and rainbows, relaying that information makes us better consultants. We don't believe in failure at Emelar; Each piece of feedback is a chance to grow and learn for next time.

Accountability– Accountability is displayed each day when we make promises and follow through. This goes for co-workers, leadership and clients. When we say that we are going to do something, we do it!

Fun– Last but not least, FUN! We work hard but know how to play hard as well. By having fun with our coworkers and clients, it helps build our other values and make them stronger and more apparent.

Work culture will never appear the same from company to company and is bound to shift as the company changes. However, it is a fundamental part of a business's brand. Prioritizing in your work culture is investing in your employees and will only help your company long term to establish a working culture that will keep employees engaged.